Use of pin codes
Pin code for automatic access and late check in
Within 5-7 days before your check in we will send you pin codes for your room if you mean to make a late check in outside reception time (mon-fri 9AM – 5 PM / sat-sun 9AM – 12 AM).
If you mean to make a late check in it is your responsibility to ask for [email protected] your check in time to receive pin codes for automatic access.
You must be sure that you can check your email account before your arrival or  a mobile phone number provided We can't be sure to answer a phone call in the middle of the nights. Urben is not responsible if you fail to obtain codes that we regularly sent you by email.
Just arrived at Urben
Find the number of your room by locating the corresponding entrance door.
Insert pin code entrance door
Find your room
Insert pin code of the room
Enjoy your stay at Urben
Building Services
Booking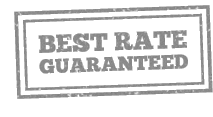 check availability