Rooms
URBEN have been built in the late 19th century and it has been maniacally restored. For this reason no two rooms are alike. Every room have in room bath.
Room 1 and 2 are junior suites and they are located on ground floor. they are 18 sqm plus bathroom with an independent access. They are strictly 2 adults rooms and only a cradle can be host.
Room 3 located in ground floor is a juniors suite of 27 sqm plus bathroom with an independent access located on the ground floor. It has a sofa 160 wide comfortable for an adult or two children.
Room 4 and 5 are our suites superior and they are located at first floor. They are 28-31 sqm plus bathroom. Both have a sofa bed 160 cm wide suitable for an adult.
All rooms have king size beds(180 cm wide). No twin bed are available. For free cradles please read our policy on children.
Services are the same for all rooms: minibar fridge, tv maxi screen, Free Internet wifi, Laundry services, room services, pick up to and from airport, touristic tours with guide available upon 48 hrs request.
A roof garden on second floor is available for all customers.
As we are very careful to fidelty of descriptions and our building is a fashinating jewel we are not responsible for any mistakes made by descriptions in the booking engines. Our policy and informations are a legal agreement which customers accept until they do not cancelate their reservation.
Building Services
Booking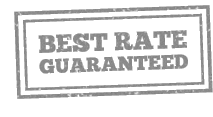 check availability