Termini e Condizioni: Informazioni, Regolamento e Contratto di SoggiornoTerms & ConditionsTermini e Condizioni: Informazioni, Regolamento e Contratto di SoggiornoTerms & ConditionsTermini e Condizioni: Informazioni, Regolamento e Contratto di SoggiornoTerms & ConditionsTermini e Condizioni: Informazioni, Regolamento e Contratto di SoggiornoTerms & Conditions
INFOS, POLICY AND LEGAL AGREEMENT
Please read carefully and be sure to accept these conditions. We hope you will be 100% satisfied so it is your responsability to read our policy and rules so that you know what we offer and what we don't. Unless you don't accept this agreement you can make a cancellation without any charge until 5 days before your check in. Cancellation within 7 days from the check in will be charged of the first night of stay. Otherwise this general agreement will be considered accepted and it will have legal value.
Rooms description Room descriptions are in our website www.urben.it and pictures fairly reflects that room. The building is a 19th century industrial fashinatly restored so each room is different. We are not a serial room hotel. Comfort fare do not allow to have a third adult as guest. All rooms have queen size beds (180 cm wide). No twin bed are available. For free cradles please read our policy on children.Services are the same for all rooms. A minibar fridge, a sat flat tv maxi screen, free Internet wifi. Laundry services, room services, pick up to and from airport, touristic guide. A roof garden on second floor is available for all customers. As we are very careful to fidelty of descriptions and our building is a fashinating jewel we are not responsible for any mistakes made by descriptions in the booking engines. Our policy and informations are a legal agreement which customers accept until they do not cancelate their reservation.
Pin code for automatic access and late check in Within 5-7 days before your check in we will send you pin codes for your room if you mean to make a late check in outside reception time (mon-fri 9AM – 5 PM / sat-sun 9AM – 12 AM ). If you mean to make a late check in it is your responsibility to ask for

[email protected]

your check in time to receive pin codes for automatic access.

You must be sure that you can check your email account before your arrival

or a mobile phone number provided. We can't be sure to answer a phone call in the middle of the nights. Preassignation of rooms is a free service we provide to let customers have late check in and Reception reserves the right to change the assigned rooms (respecting the fare payed) until the check in time. Customers who refuses the assigned room at check in without any reason will be charged the total amount of their stay.
Credit card and payments of the stay must entirely be done at check in.We accept payment with: Visa, Maestro, Mastercard, Cartasì. Credit card you used on booking.com is a warranty and nothing will be charged on it until you'll have check in. Validity of your credit card will be checked with a request of preauthorisation for amount of the first night . A valid credit card is obligatory to confirm your reservation. No debit cards are accepted. Reservation will be invalid if made with these cards and will be cancelated.

We do not accept payment by credit card for amounts of less than € 200.00

City taxOur city requires a Tax for your stay, the amount is € 3,50 per person per day. We will transfer the amount to the administration of the city.
Restricted Rate The rate includes the immediate payment and it is not-refundable.
Breakfast We don't serve breakfast.

Rules for consuming food inside rooms These are hotel rooms and there is no kitchen facilities and you are not allowed to eat food inside rooms. 20 euro can be request for additional cleaning of the room if food is found inside the room.It is strictly forbidden to use the fridge of the minibar to keep own food. All the content of the minibar will be charged if the fridge will be misused.
Detailed informations for check in Check in time is at 4pm and Check out at 10:30 am. Reception time for check in or check out are mon-fri 9 AM to 5 PM/ sat-sun 9AM to noon. Outside this time there is no employee in the building and every access must be automatic using pin code for the first access and an electronic key for further access.
Early check in and luggage storage We've no problem for early check in but we have to check it at the moment of your arrival because it depends from the availability of your room form other customers. If we can't let you check in we can keep your luggages and let you use the living room. We'll be glad to leave you the room at no additional charge if available.
Quality and services Urben, is a small, efficient and modern building open in July 2011 after a deep restoration lasted 3 years. We are hard working to build new efficient services to let you be more comfortable.Our philosopy tend to offer you a pleasure, luxury stay. We offer service airport pick up at costs of € 50,00 from/to airport . We constantly and maniacally care our offer. Your feedback care. Don't hesitate to send us suggestions and critics to

[email protected]

Changes to stay If, for reasons beyond Urben, the client decided to change the length of stay during this or whitin 5 days of his arrival, the management reserves the right to charge the full amount of the stay.
Preassignation of rooms: Urben reserves the right to change the room assigned respecting the payed fare or upgrading the room.
Clean Clean service of the rooms is daily.
Cancellation policy Cancellations made until 5 days before check in are free of charge. For cancellations after this limit the first night is non-refundable but 50% of the accommodation fees for remaining nights will be refunded.
Childrens Our philosophy is to promote family tourism. Children are welcome anytime and they are free of charge until 9 years old. Even baby cradle (must be required) is free of charge.
Smoking This is a no smoking Hotel. Smoking is not allowed in the roof garden.
Number of guests An automatic system can detect if there are more persons in the room than the number you made the reservation and block the access so please be sure that you told Urben the exact number of guests you are.
Parking We have an agreement with Garage Nazionale 50 mts from the hotel at cross Via Modena with Via Napoli for an amount of 30 euro overnight (you have to consider the number of nights of your reservation). It will be paid in the hotel.
Damage Building and customers are assured by law but customers are responsible for any damage caused deliberately, the stable and things like linens, all the objects in the room, safe, etc.. The dispute process is triggered by the reception of the disputed amount may be charged to the credit card of the customer and the issuance of the receipt. The place of jurisdiction for disputes is that of Rome.
Building Services
Booking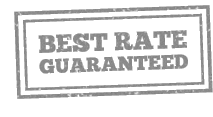 check availability