History of Urben
Before 1905 Urben Tenerani was a garden of the property (the current Palace of Maps Tenerani former Palace).
The Engineer Bonamico area churches to construct a small building for his studio engineering. The floor plan of the project is seen that in addition to the study there is a building known as Plant 'The Restorer' which occupies the area of the building now called Urben.
In the years after 1909 the building became the property of Mr. Maggioli Antonio (great grandfather of the owner) as the remaining rent Singer knitting factory. Later, in the '30s, Mr. Carlo Di Chiara Maggioli made it the garage for its cars and home to his driver.
The property over the years became the first roasting company Aureli later for Castroni alle Quattro Fontane (now moved to Via Nazionale).
In 2004 he took over the current owner of the share held by his brother and began the current consolidation project, completed in July 2011 with the opening to the public Urben.
The whole project was supervised by the architectural firm of Rome PBGA, Emanuele Giannini Arch, Arch Valerian Ballini, Beatrice Pardini Arch. They have been completely redesigned the interior, reclaimed and restored the exterior façade being severely degraded.
The interior ground floor have been made suitable for use by the handicapped and a room, the No. 3, was placed pursuant to accommodate wheelchairs on.
Currently is under the Superintendence of Architectural request a proposed reorganization of the common areas of the square in front of the building that provides a higher order of parked vehicles.
Building Services
Booking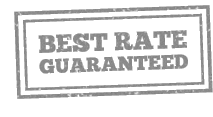 check availability